Dit evenement is voorbij.
Basics of custody transfer solutions for measuring systems for liquids other than water
24 september 2020 van 9:00 am

tot

4:00 pm
Lecture
This webinar firstly gives an overview of the legal requirements of measuring systems for liquids other than water, i.e. crude oil or refined products. The OIML R117 and European Measuring Instruments Directive (MID) as well other region specific requirements (e.g. API for North America) will be explaine. Furthermore, all other basics, such as accuracy classes, relevant components of a measuring system, etc. will be explained.
Key Takeaways
Understand requirements for measuring systems
different accuracy classes and where to which application they apply for
Which metrological relevant components are relevant for i.e. for full hose systems and empty hose systems?
Get an overview of the different Modules (B, F, D,G,H1) of the MID (Europe)
… as well as of the modules acc. to API (North- and South America + MEA), presented by US presenter
Understand the details of different types Label & Declaration of Conformity
Dr. Nicolaus Mathies
KROHNE, Head of Metrology and Verification
Dr. Nicolaus Mathies is head of metrology and verification at KROHNE Messtechnik GmbH in Duisburg. He works in the fields of legal metrology, precision calibration and international organisation of intercomparison.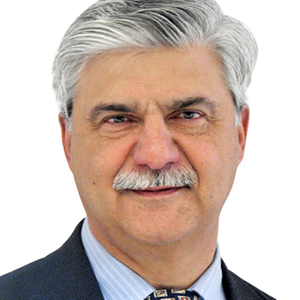 Joe Incontri
KROHNE, Senior Director of Marketing
Joe has been with KROHNE since 2002 in various roles including as a product specialist for level, and Director of Sales and Marketing for North America. In his current role, Joe is responsible for all customer-facing communications, including social media, print and web marketing programs throughout the region.
Joe has exclusively served the North American measurement and control industry In Canada and the United States since graduating from Vanier College in Montreal in 1978.
Gerelateerde Evenementen